Joint Advance. Helps support your joints
Joint Advance is a natural formula designed to shield your joints from the trials and results of working hard and playing hard. Joint Advance is ahead of all of them because it has so many all-natural herbal ingredients.
---
MAINTAINS HEALTHY MOBILITY
SAFE AND EFFECTIVE
MAINTAINS HEALTHY JOINTS
HELPS SUPPORT YOUR JOINTS
NATURAL JOINT INGREDIENTS
Shield your joints naturally today with JOINT ADVANCE
Now, you're waking up in the morning feeling stiff and grouchy. Oh, sure, it goes away in a little while, but you want to embrace the day with joy.
Joint Advance is a unique new formula that goes beyond the "ho hum" of ordinary products. Read more about our Ingredients.
It will help you feel like dancing again. You'll feel like playing with the children, you'll be ready to get back into sports, go to work, swing a hammer, and look forward to making love with pleasure. Stand up straight and tall, throw a ball, and plant your garden or do crochet. SHIELD YOUR JOINTS NATURALLY TODAY WITH JOINT ADVANCE
JOINT ADVANCE
TAKES A QUANTUM LEAP BEYOND ANY OTHER FORMULA!
The years are slipping by and you know some things just aren't as easy as they used to be. You feeling like you've been incarcerated in your chair. Now is the time you want to protect your joints and keep them healthy. Joint Advance is a natural formula designed to shield your joints from the trials and results of working hard and playing hard.
ADVANCE!
Advance & nourish your joints with the natural food substances they need.
Any number of things can cause physical discomfort. It could be an old ski injury or an accident. It is often a result of obesity -- the excess weight being more than the joints can handle. Sometimes it's caused by a sedentary life style. The afflicted areas are tender. Any stress hurts. When you look at the causes, often simply consequences everyday living, and then couple them with the wrong foods in your diet, you compound the problem. This results in joint discomfort. You find yourself sitting when you'd rather be dancing.
"Joint Advance is a unique and powerful joint health formula that support healthy joints!"
JOINT ADVANCE
is a unique advanced formula especially created with you in mind.
There are many joint supplements on the market today. But Joint Advance is ahead of all of them because it has so many all-natural herbal ingredients)
These ingredients from nature are recognized by the body's chemistry, and are easily metabolized into your system.
Our ingredients are specially chosen to give you support for total joint health. Glucosamine Complex, Chondroitin Sulfate and MSM all work together, to supply your body vital strengthening nutrition. Vitamin C, Ginger, and White Willow Bark support your general good health.
We won't say Joint Advance is amazing, stupendous, or sensational. You've heard all that before about other joint supplements. No, we'll just tell you Joint Advance is a logical, sensible formula, based on a solid scientific understanding of the factors involved. It is distinguished from ordinary joint supplements by a powerful combination of ingredients.
CUSTOMER REVIEWS
I'm more active than ever!
"For years I was suffering from joint pain and swelling. Then I tried Joint Advance and I got back my active lifestyle. Now I take one every night after my workout."
Wow. I'm even jogging again
"I played football until I was 20 years old. Those hits caused a lot of damage, but Joint Advance helped me reclaim my joints. I feel free, I feel young, I feel amazing."
I just turned 70 years old!
"And Joint Advance has really improved my flexibility and mobility. I don't wake up with aches and pains, which is great because I still love to garden and walk around the parks."
FAQ
Similar products
CATEGORIES
---
---
California Bioenergy™ is the first California-based start-up to focus the full power of biotech on beauty and skin care.
---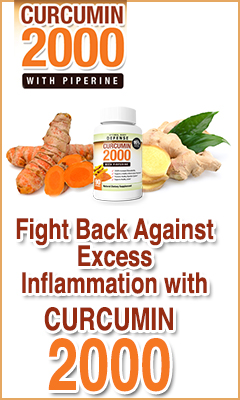 Curcumin plays a vital role in protecting your body against painful and dangerous inflammation. By utilizing a unique curcumin extract and binding this ingredient to a high quality absorption agent, Curcumin 2000 is able to introduce the bioavailabilty equivalent of 42,000mg of any other curcumin supplement on the market.
---
McHudson Farms CBD extract is made from certified organic-grown hemp from Colorado, does not contain any artificial or synthetic ingredients. Colorado is well-known for having first-class growing and manufacturing conditions, which ensures our hemp oil extract is the highest quality available. And every batch of our product is tested in-house to make sure it meets our rigorous purity standards.
---
ARTICLES
---